Design Print Solutions: The Premier Provider of Pharma Visual Aid Manufacturing in India. Our effective and engaging visual aids are a powerful tool for pharmaceutical sales representatives to capture and maintain the attention of doctors, and are highly effective in promoting your drug brand. We specialize in creating visually appealing and informative visual aids that include photos, slogans, brand names and logos. Our goal is to provide you with the perfect visual aid that sets your brand apart from the competition. In addition to visual aid manufacturing, we also offer a wide range of services such as pharma catch cover design and printing, leave behind card design and printing, medicine box cover design and printing, and much more. Trust us to provide you with complete pharmaceutical marketing solutions.
Single Side Printed Visual Aid Design :
Single Side Printed pharma visual aid Design is attractive pharmaceutical visual Aid with an option of Portrait or Landscape. The clients will have the independence of opting for Gloss Lamination or Matt Lamination on Single Side to keep it long lasting and maintain its quality.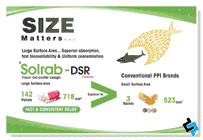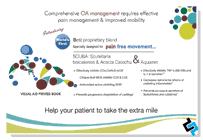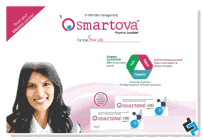 ---
Double Side Printed Pharma Visual Aid :
Double Side Printed Pharma Visual Aid with Table Stand , which is an impressive visual Aids with an option of Portrait printing & Landscape printing and binding, as per the requirement of the customer, further modifications will be made . It can be laminated, either gloss or matt, to make it water resistant.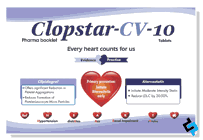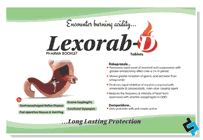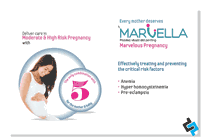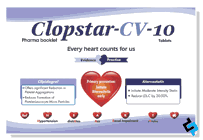 ---
Without Staples Pharma Visual Aid :
In this category, we, Design Print Solutions, can provide to our dear clients both the varieties, namely, the Close size without staple visual aid, and also the Open size without staple visual aid. Here also the customer can choose the type of lamination, gloss or matt, to make the visual aid more attractive and effective.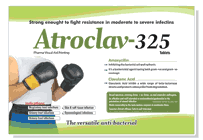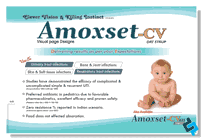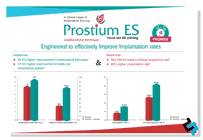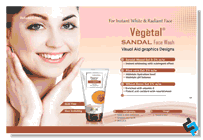 ---
With Staples Pharma Visual Aid :
Design Print Solutions ensures that your Pharmaceutical visual aids look eye catching for everyone. With Staples Pharma Visual Aids close size and open size both are available for our customers. There will be also choices of gloss and matt lamination, and back to back printing with latest magnificent design.
Book Form with Hard Casing (Hard Bound) :
If you are dreaming to give your business a long cherished acclamation - then this Book Form with Hard Casing is the Pharma Visual Aid you will ever need. Open size & Close size with a style choice of Landscape or Portrait, makes it a catch among the Visual Aid category.
As a client satisfying company, Design Print Solutions, we care for our customers and their needs. In terms of designing and printing Pharma Visual Aids we are the most remembered name. In the market of pharmaceutical Visual Aid designing and printing, it is all about first impression. Tell us your exact requirements regarding the necessary E-Visual Aid (PPT) , and we will deliver you the exact as per your needs to meet your marketing strategies and to set a good first impression whether you are a medical representative, doctor, healthcare professional, PCD pharma company, or start-up pharma company.

Advantages of Pharma visual aid Booklet For Pharma Marketing.
Pharma visual aids booklets are powerful tools for pharmaceutical marketing. They offer several advantages in effectively promoting and educating healthcare professionals about a product.

Firstly, booklets provide a comprehensive and structured presentation of information, allowing for a clear understanding of the product's features, benefits, and mechanisms of action. They enable healthcare professionals to grasp complex concepts easily and make informed decisions.

Secondly, booklets serve as tangible resources that healthcare professionals can refer to later. They reinforce the messaging and provide a convenient reference for dosage guidelines, clinical data, safety information, and prescribing details.

Lastly, the visually appealing design and layout of the booklet capture attention and enhance engagement. Eye-catching graphics, charts, and illustrations help to convey information in a memorable and impactful way.

Overall, pharma visual aid booklets are essential marketing tools that facilitate effective communication and leave a lasting impression on healthcare professionals.
We are India's best pharma visual aid Design, Print and manufacturing company, providing services across all states. Our company offers competitive pricing and high-quality products.
We Offers our Visual Aid Designing and Printing Services in almost all cites in India like Delhi, Gangtok, Sikkim Kerla, Meerat, Gurgaon, Manipur, Noida, Pune, Mumbai, Maharastra, Panaji, Goa Shillong, Meghalaya, Rajasthan, Kashmir, Jammu, Chandigarh, Rohtak, Haryana, Punjab, Himachal Pradesh, Solan, Nagpaur, Jaipur, Ahmedabad, Surat, Gujarat, Vadodara, Rajkot, Baddi, Hyderabad, Telangana, Madhya Pradesh, Bhopal Kolkata, Karnatka, Bangalore, Odisa, Rajkot, Jharkhand, Ranchi, Patna Bihar, Haryana, Chandigarh Chhattisgarh, Raipur,Tamil nadu, Chennai, UP, Noida, Kanpur, Lucknow Dispur, Assam Uttrakhand, Dehradun, Kerala Mizoram (Aizawl) Kohima, Nagaland etc..
Best Visual Aid Design and Samples: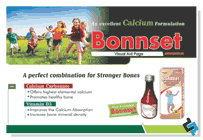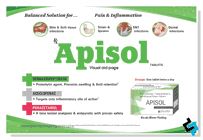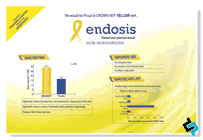 ---